Keycare's Approach and Services
Implementation is 95% of Success!
For 20 years Keycare has specialized in strategic planning, leadership development, operations management, technology commercialization, and process improvement. It combines extensive business experience with specialized engineering management and knowledge, skills and experience to design, install and improve work processes by effectively integrating people, material, information, equipment and energy.
Keycare has a successful track record - combining straight-forward and effective methodologies with closely coached leadership development to assure that the course and direction are well thought out, sound and appropriate, and that the key resource of people are sharply focused to support the planned direction (to maximize the use of time and budget). Keycare's focus is on planning, action planning and execution.
Keycare has been engaged on systems and technology development and commercialization initiatives that have resulted in the ownership, operations and management of businesses, and within a royalty/fee-for-service arrangement.
Keycare operates differently:
It applies customized approaches…it knows that one size does not fit all
Has a 'roll-up-the-sleeves' attitude that makes things happen
Uses innovative ideas, methods and approaches that are built upon experience and expertise
Focuses on process to produce and operate more profitably
Keycare works with organizations to achieve their full potential:
CEO Resource
Operations Management
Organizational & Work Design
Quality, Performance Improvement and Business Excellence
Product Development and Technology Commercialization
Manufacturing, Production and Service Systems
Project Management: construction & infrastructure
Assessment and Valuation; Technology; Market; Business
Evaluate opportunities; Due Diligence; Business Investment
A hands-on approach with industry experience in:
Manufacturing and Fabrication
Industrial Services
Engineered Services
Wholesale and Distribution
Transaction-Based Processing
Alternative Energy
"Well done is better than well said" - Benjamin Franklin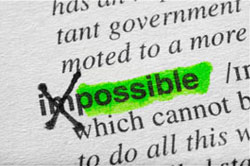 Keycare Helped Us Zero-in on the Priorities
"The Royal Alexandra Hospital Foundation needed to take a fresh look at our strategic planning process and strategic plan. Tom Keogh and Keycare laid out a very clear yet detailed process that worked, and ensured that our organization's leaders, members, and stakeholders were engaged. Keogh/Keycare effectively guided us through the process, helped us zero-in on the priorities, and develop a strategic plan that is well-suited and practical - best of all, they got our management team involved in developing and delivering the Action Plans from the Goals and Objectives. Their flexibility, creativity, team approach and focus made all the difference - they exceeded our expectations."
Andrew Otway, President & CEO,
Royal Alexandra Hospital Foundation