Why Us?
Keycare's Approach
Implementation is 95% of Success!
For 20 years Keycare has specialized in strategic planning, leadership development, operations management, technology commercialization, and process improvement. It combines extensive business experience with specialized engineering management and knowledge, skills and experience to design, install and improve work processes by effectively integrating people, material, information, equipment and energy.
Keycare has a successful track record - combining straight-forward and effective methodologies with closely coached leadership development to assure that the course and direction are well thought out, sound and appropriate, and that the key resource of people are sharply focused to support the planned direction (to maximize the use of time and budget). Keycare's focus is on planning, action planning and execution.
Keycare has been engaged on systems and technology development and commercialization initiatives that have resulted in the ownership, operations and management of businesses, and within a royalty/fee-for-service arrangement.

Continue Reading
Background
Tom Keogh, M.Eng., P. Eng
Tom Keogh is known for his 'hands-on', action-oriented approach that is blended with his understanding and track-record of success by using best practices, tools and methods for strategic planning, leadership development, operations management and technology-based commercialization.
Tom has extensive experience in operating and supporting public, multi-stakeholder, and private sector businesses. Tom has worked extensively in the high technology sectors, with particular specialization in technology commercialization.
Tom is an adjunct lecturer at the University of Alberta for the graduate Engineering Management program for technology commercialization. Tom is a retired combat engineer officer, having retired on the promotion to the rank of major where he commanded special force units in remote and operational deployments.
Tom Keogh and Keycare have a demonstrated ability to lead and manage teams, successful implementation, strengthening and scale-up of programs and businesses within technology-based organizations.

Continue Reading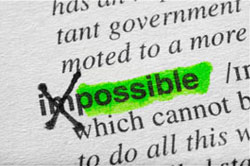 Straightforward and Fact-based Approach
"Ledcor had a positive experience with Tom Keogh, the principal of Keycare Ltd. The strategic planning and action plan process became the basis for us to move forward on all fronts. We were most impressed with the straightforward and fact-based approach…the recommendations were definitely actionable that we were able to put into practice quickly and effectively. The extent of Tom's involvement also assisted to answer demanding questions, and to question challenging answers. Great job…solid work with a value-added experience for our company.
Don Breen, President
Ledcor Industrial