Background
Tom Keogh, M.Eng., P. Eng
Tom Keogh is known for his 'hands-on', action-oriented approach that is blended with his understanding and track-record of success by using best practices, tools and methods for strategic planning, leadership development, operations management and technology-based commercialization.
Tom has extensive experience in operating and supporting public, multi-stakeholder, and private sector businesses. Tom has worked extensively in the high technology sectors, with particular specialization in technology commercialization.
Tom is an adjunct lecturer at the University of Alberta for the graduate Engineering Management program for technology commercialization. Tom is a retired combat engineer officer, having retired on the promotion to the rank of major where he commanded special force units in remote and operational deployments.
Tom Keogh and Keycare have a demonstrated ability to lead and manage teams, successful implementation, strengthening and scale-up of programs and businesses within technology-based organizations:
Rail Radar: automated Hirail mounted data collection and assessment systems for wood and concrete ties, wood tie plate cut, concrete tie rail seat abrasion, missing clip and ballast.
Technology Commercialization – developed and brought several products to market. Sectors include industrial services, transportation/rail industry, manufacturing, fabrication, distribution, and alternative energy
Organic Growth, Merger & Acquisition with Established Businesses – assisted with the growth up to $500 Million/year in revenue, gaining a significant North American presence in the industry sectors
Start-up and Growth for Entrepreneurial Companies – developed business from start-up to multi-million in annualized sales. Developed new IP products for a variety of industries
Operations Management – demonstrated ability to improve productivity of people, equipment and material.
Construction Materials and Engineered Services – developed specialized synthetic materials and integrated engineered services company
Computer transaction processing systems with secure (encrypted) electronic technology
Merger and Acquisition of International Financial Services expansion into Canada
International Sports Federation Operations Director – logistics, construction, communication, transportation and security
Applied research, prototypes, pilot operations, pre-commercialization, commercialization and build-out development. Extensive experience with various stages of technology development, business leadership and program management. Broad range of planning, analysis and evaluations related to research technology commercialization, advanced materials, alternative energy technologies, and industrial operations management
Various contacts for all levels of Government, Agencies and Institutes for developing policy and operational procedures
Developed tripartite consortiums for design, construction and operations of engineered construction projects, including raising equity/debt financing
Water Resource and Treatment Project – Alternative approach to treatment and use of water for oil sands recovery.
Sports Event Management for mid-large sized events, with several thousands of participants, spectators and millions of dollars in sponsorships and media.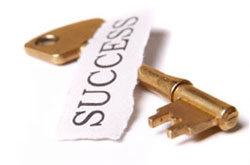 Keycare has the 'formula'
"Tom Keogh and Keycare has the 'formula' for getting things done to assist organizations through complex projects, such as the one they did for us as the Project Manager with the set-up and implementation of the First Nations police service, the Lakeshore Regional Police Service. This was evident through their combination of related experience and skills, not to mention managing and working well with the many stakeholders involved. Excellent job of keeping everyone involved, informed and on track – your role and contribution was invaluable."
Dale Cox, Chief of Police
Lakeshore Regional Police Service